With April comes showers (we've sure seen our fair share), fools (unfortunately I've seen a few of them show up from time to time as well) and...wait for it...another complete year in the wargaming, beer drinking, simple, fast, and fun life of our little group!!
So here, to commemorate the moment, on the eve of Joe's and Stephen's little adventure simulating the fighting of a different kind of life threatening encounter, I bring you our annual summary of all things beer and wargaming, since this time last year!
April 2011
April was a treat with two, not one, but two meetings! First Rob arranged a special get together at the Head to run a second playtest of missions from CY6! Jet Age's new book, Star & Pyramid. The featured Six Day War battle witnessed the Israeli Air Force running a strike against the Egyptian airfield at Al Thamada. Led by the astute Israeli pilot Dan Sever, the Israeli's pulled out a 17-4 win, downing several Egyptians and hitting the airfield for the loss of only one Israeli plane. More details here.
Also in April I announced my initial plan to run our first annual wargame event/convention in Houston. Texas BROADSIDE 2011! At that stage in its development it was just an idea and, as we'll see later in this look back, it turned out pretty well for a first effort.
April saw a second game event with Chris K. successfully running his Civil War gunboat action. The naval battle of Fort Pillow (the engagement at Plum Point Bend) saw Barry and I minding our own business as able Union sailors, engaging in a little mortar practice along the river. When along came those scallywag Jablonski boys with their overamped paddleweelers and done took us by s'prise!! They prooved that underhanded sailing and then running off as they'd done did could get the better of us Yanks. Just remember, ya'll, twas the North that won the War!! More details here.
May
In May, Rob brought us back over the sands of the Sinai for yet another Jet Age playtest. This time Egyptian MIG-21s were on the hunt for IDF ground targets. A couple of Israeli Mirages and some AAA sites were the only defense for the IDF grunts. I managed to draw first blood by downing one of Barry's MIGs but he returned the favor late in the game. The rest of the details can be found here but the end result was a big win for the Egyptians who hit their targets and, while loosing a couple of planes, shot down a few Israelis as well.
May was another double whammy month as I ran another chapter in the journey of Eastern Atlantic convoy HG-84. Using Mal Wright's rules we gathered to see the GARDENIA investigate, damage, and then loose beneath the waves an Italian sub (the LEONARDO DA VINCI) that had been detected at range using HF/DF. Two days later, after several warnings from the Admiralty of a growing u-boat threat in the convoy's path, HG-84 encountered a lone u-boat (U-178 ) and sustained the loss of the merchants THURSO, KITCHENER, and EMPIRE MOON. A much more detailed log report can be found here.
June
On June 23rd I hosted my first game of Osprey's Force on Force. Four players fought it out with my 15mm modern US infantry and insurgents over a 3' x 3' area of North African buildings, set to simulate the narrow streets of Fallujah.
The US side struggled to make it across this stretch of town and reach their objectives as we all struggled to learn the rules together. It was truly an education, both in the deadliness of modern warfare and the intricacies of the rules. We came away with many examples of where we got some rules wrong and I'll be hosting another small game of this before my big Force on Force Wubaqi battle in June. Read more about those few blocks of hell here.
July
In July, Brian led us in a game of Charlie Don't Surf from TooFat Lardies. The scenario was a simple one, and taken straight from the Surf's Up scenario book. A company of US troops were under orders to enter a village, search for food and weapons caches and destroy any enemy forces found. However, as so often happens in TooFat Lardies rules (and real life), while the orders were simple their execution was anything but.
Compounded early by a downed US helicopter, the American mission changed rapidly from a search and destroy to a failed rescue operation on the choppers crew, as the VC had other ideas. Check out the rumble in the jungle here.
August
Brian hosted in back to back months by returning in August to run a unique playtest of his Kiss Me Hardy game for Texas BROADSIDE! 2011. Set during the War of 1812, a small US force of ships is searching through the fog banks for the infamous Jamaica Convoy. What it finds is a mixture of swirling nothingness, valuable merchants, and a number of British warships in escort. The game was really a compeition between the American captains to plunder more from the convoy than their compatriots could.
Brian received some very valuable feedback from the playtest and adjusted his event the following month on the TEXAS accordingly, from what I heard all for the best. To learn more about why a stern chase can be a long and tedious chase, look here.
September
My vision of a wargame convention in Houston finally saw fruition with the successful completion of Texas BROADSIDE! 2011, aboard our very own battlewagon, USS TEXAS (BB-35). I believe we were able to meet the four main goals I had at the beginning of this project:
Educate the visiting public in military history, using wargaming as an interactive medium.
Entertain local and regional wargamers by enabling them to play in a unique, original, and historically fitting environment.
Grow the historical wargaming hobby in Houston.
Raise interest, attention, and funds to contribute, albeit modestly, to the ongoing maintenance and restoration of TEXAS.
We enjoyed the company of 50+ gamers aboard ship, some who dared the heat to play and sleep aboard overnight, and managed to contribute over $1000 to the TEXAS through ticket sales and auctioning off of Mal Wright's painting, "Into the Storm".
More details can be found here.
October
Unfortunately, no event was run in October, as I was away and Rob had to cancel his planned G.A.S.L.I.G.H.T. game at the last minute.
November
Likewise, we skipped the November meeting as it fell on Thanksgiving.
December
The paucity of gaming over October and November apparently was good for club attendance as when we returned to action on December 19th, for our commemoration of the Battle of the Bulge, we had the largest turn out of gamers yet, with nine guys stopping by to play or observe.
On offer was a recreation of the Battle of Lanzerath Ridge, using 2nd Edition Flames of War rules, with models provided by Rob and I. A reinforced US I&R platoon tried to slow down first some Fallschirmjaeger and then the vaunted SS as they tried to push north across the ridge towards Bucholtz Station. The action was tense and came to a conclusion with the SS tanks nearing their objective but being challenged by a few remaining Shermans. Had the game played out to completion it was pretty clear that the Germans had a victory at hand. Check out the details here.
January
In addition to seeing in the new year with a change from 4th Thursdays of the month to 4th Mondays of the month, the year-to-year roll over proved a good time for building the membership of our group as the core group of gamers began to increase with new faces appearing from month to month. Two of those new guys were Stephen and Joe and they combined to give us a different flavor of WWII naval gaming in the new year, with their Axis & Alllies Naval Miniatures version of the Battle of Calabria.
The haphazard Italian formations did the best they could to close on the British, but given the parallel battle lines it proved a bit of a challenge to catch the Limeys. In the end the Italians lost 12 vessels to the British loss of 15, a bloody affair. Not least of which lost was the HMS WARSPITE, riddled by no less than five Italian torpedoes. Check out the full report here.
February
Our friend Phong returned for a visit and with Rob's help they hosted a Vietnam Wild Weasel mission for CY6! Jet Age as a special event at the Head. F-105 Thuds armed with Shrikes and bombs ingressed low with a pair of Iron Hand Phantoms. Another pair of Phantoms flew MigCAP. Their attacks against the SAM sites were less than effective, as was the return missile fire from the ground. In the end, AAA fire and the actions of three MiG-17s and a MiG-21 brought down one Thud and one Phantom before the rest escaped the battle area. Jet over here to get the whole story.
Our normal meeting the following week brought convoy HG-84 back to the waters of the Atlantic. Mid way along its northbound journey between Gibraltar and Liverpool, the stillness of the night of June 14th, 1942 was shattered by the attack of no less than four u-boats. U-437 commanded by Kapitan John began the action rather ineffectually, but did manage later to sink Cdr Walker in HMS STORK. U-575 under Kapitan Stephen joined the fray, sinking SS EGYPTIAN before being driven below and damaged to a point where the boat later had to be returned to Brest for repair. U-134 with Kapitan Eric at the helm then arrived on the scene and was rewarded with the sinking of the lone tanker in the convoy, the Norwegian vessel SLEMDAL. Finally, U-552 under Kapitan Chris arrived last but found himself woefully out of position to harm the convoy further, so continued shadowing the convoy and reporting its position to BdU. Sail here to scope out even more details.
March
Finally, this review of our second year of existence comes around to the happenings of just last month. Having witnessed a couple of very well attended game nights since the end of last year, I had prepared, with Rob's input, quite the exciting multiplayer adventure in the Victorian era skies over the Caribbean. Using our house modifications to Wessex Games' Aeronef rules, the adentures of the growing Austro-Hungarian presence in the Caribbean played out. In this little adventure HRH Prince George of Britain was paying the Austro-Hungarian island of New Vienna a diplomatic visit, escorted by British Aero forces, while the US fleet observed from a far and civilian traffic, including the White Star liner RMS MAJESTIC, plied the air currents. So float on over here to learn more.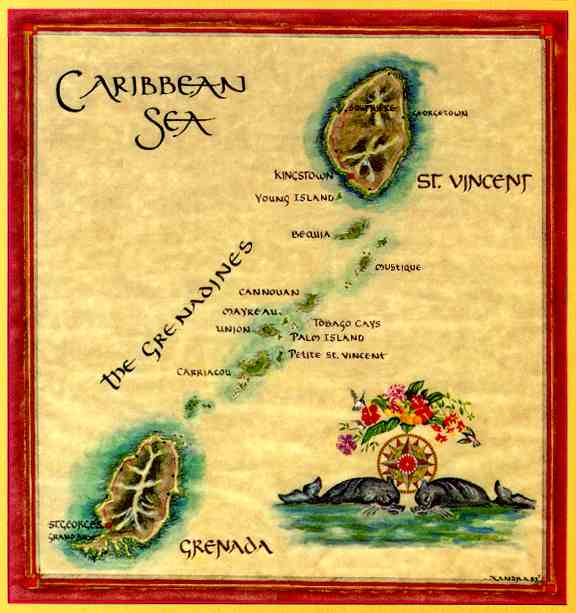 What's Next
With that wrapping up our summary of the last 12 months of gaming, what are some of the things we can look forward to in the next 12 months?
May brings us Daniel's recreation of the First Battle of Narvik, one week earlier than usual to avoid Memorial Day Monday. Daniel will be teaching us his own rules.
June is Rob's birthday and thus the beginnings of our new tradition of celebrating it with a return to the mayhem that is modern Elbonian Africa, using Force on Force this time.
July, August, and September remain currently unscheduled, but are open for playtesting games in preparation for Heat of Battle VI (August 12-14) or Texas BROADSIDE! 2012.
Which brings us to Texas BROADSIDE! 2012, now scheduled aboard the USS TEXAS for the weekend of October 6/7. It is early times for the planning of this event but we anticipate broadening its scope, by opening it up to all WWII wargaming (land, sea, and air) and also lengthening it to include Friday, Oct. 5th.
All exciting stuff and all destined to make the third year for this club as exciting as the previous two. Hope you can join us!!